I went out last night, and although the night was a complete and utter disaster I seriously made an effort with my face!
Just had a night in the pub, and my friend Tina stole a balloon that says "21ST BIRTHDAY" on it, which is mint because it is my birthday in a few days (4th October)! Feel free to send me presents.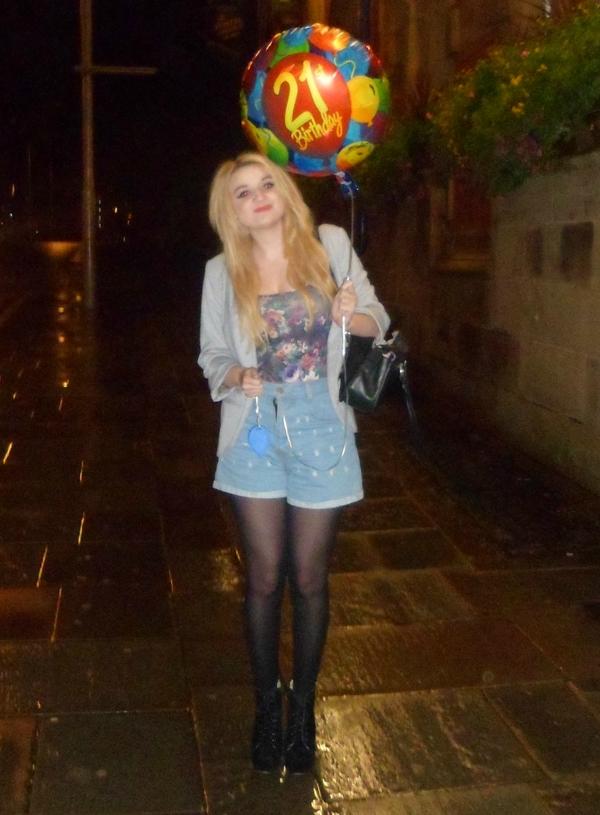 This is what I wore - obviously. Just a simple outfit because of how cold it was and rainy outside. Shorts from Missguided which I absolutely adore and wear at every possible opportunity. Fake Lita's from BooHoo.com. Vest from Primark and a blazer from H & M.