One thing I think about (probably more than I should) is what sort of
Engagement Ring
I'd like to receive when I eventually get married - sorry Kieron if you're reading this, don't panic just yet...yet! With my sister getting married in March next year I have probably seen thousands upon thousands of ring styles in the last few months, all of which were gorgeous but none of them have made me think "that's the one, that's the ring I need to have in my life". I'm not a massive ring wearer, in fact, I'm not a massive jewellery wearer at all. I only ever wear pieces of jewellery that mean something to me, or the odd pair of hoop earrings when I'm out on the town, so finding an engagement ring that I'd actually be able to fall in love with is going to be tricky (once again, sorry Kie).
That was until I was alerted to the wonderful website of Anjolee. Anjolee are a custom jewellery company based in San Diego, California. Founded in 1977, they have been manufacturing high-end diamond jewellery for retail sale for almost four decades. Recently they moved to an online store with an amazing shop that allows you fully customise your own diamond jewellery pieces from start to finish. Yes, you read correctly, you can customise your own diamond ring! Or you know, something a little cheaper, like a necklace!
Baring this in mind, and baring in mind just how picky I am about the jewellery that I would one day LOVE to own, here is a lovely little wishlist for you all to oogle at.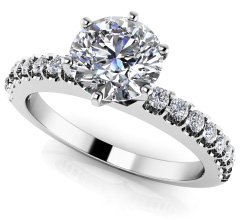 Style No.: MS118A-4
Starting From: $1,428.44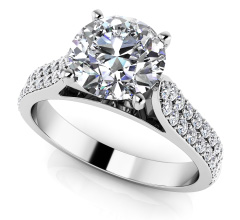 Style No.: MS130A-4
Starting From: $1,616.43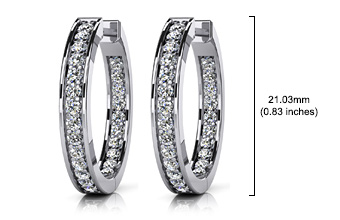 Style No.: SE65-B
Starting From: $927.74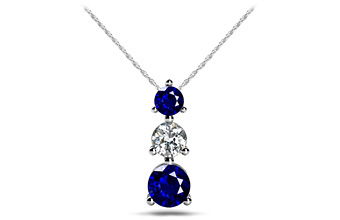 Style No.: SP8-Gem
Starting From: $217.51

Style No.: SB851
Starting From: $1,223.39
As you can see everything from their website is absolutely drop-dead gorgeous and I would love to get my hands on one of their pieces. Imagine having a pair of diamond earrings and being able to wear them every day! Or a gorgeous ring that is completely your own and customised to your perfection! The whole idea of it really excites me. Plus their website is extremely easy to use and it's such a simple process to design your own piece of jewellery. I genuinely think Anjolee offer such a great service for their customers, there aren't many companies in the world that will let you customise their products and I know that here in the UK it's almost impossible (or extremely costly) to have jewellery customised.
If you want to know more about the Anjolee brand then you should definitely check out their website
www.anjolee.com
, their "about us" information page is extremely interesting and you will be able to read their promises and customer guarantee on there as well.
Never forget that diamonds really are a girls best friend!
*this is a sponsored post